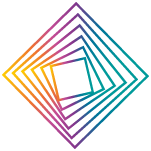 Find news about the Digital Hub Logistics here: Community events, pitches, information sessions, meet & greets, conferences, conventions, and a look into social networks. Do not miss the most important events of the year. Visit us in our hub and get to know our exciting network.
Digital Logistics Award: Jury selects eight start-ups for pitch session
From solutions for freight transport in Europe to concepts for last mile logistics, from ideas for supply chain management in the food industry to fleet management in intralogistics: Eight innovative start-ups from all over Germany and South Africa made it to the finals of the Digital Logistics Awards.