Creators of the Future
We want you
–––––
Winner 2020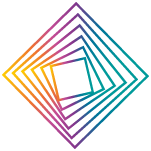 Create Your Future Digital Business
gapcharge wins 1st place at the Digital Logistics Award 2019
The team from the start-up company gapcharge was briefly stunned by the announcement of first place and the associated prize of 15,000 euros. The subsequent cheers from the founders were transmitted from monitor to monitor and created a real goosebump moment. Their idea had most convinced the participants of the Future Logistics Congress, who were able to vote for the winners after the pitches of the eight finalists.

1st Place: 15.000 Euro
Gapcharge from Duisburg has developed a smart wireless charging system for electromobile logistics and light vehicles such as logistics scooters which, in conjunction with digital condition monitoring, makes logistics processes more efficient. The prize money now gives them the opportunity to make new investments, say the founders of gapcharge.
2nd Place: 6.000 Euro
Second place went to Rotterdam-based Boxwise – the first ever social start-up at the Digital Logistics Award. With their online platform Boxtribute, the young entrepreneurs want to ensure that humanitarian aid supplies reach emergency areas faster and are better distributed.
3rd Place: 3.000 Euro
Third place, went to the Munich-based start-up Everstox, who intend to fight the battle with their API-controlled platform for Warehousing & Logistics Amazon. The solution provides flexible warehouse logistics and fulfillment services for e-commerce, wholesale and retail companies to support the growth of offline and online stores in Germany, England (UK) and throughout Europe.
The Digital Hub Logistics had conducted its competition completely digitally – from the pitches at the Logistics Future Congress – 38th Dortmund Talks, which also took place online throughout, to the voting and the awards ceremony. This did not detract from the quality of the applications – on the contrary: the online version of the award enabled start-ups from all over the world to participate. In fact, with 32 applicants from neighboring European countries, Slovakia, Slovenia and Estonia as well as Israel and Canada, the field of participants was more international than ever before. In addition to 27 start-ups, five start-ups – digital teams from companies – were also among the candidates. In the Digital Hub Logistics, such digital teams are supported and advised in building up their digital business by innovation coaches from the scientific community and a tailor-made range of services.