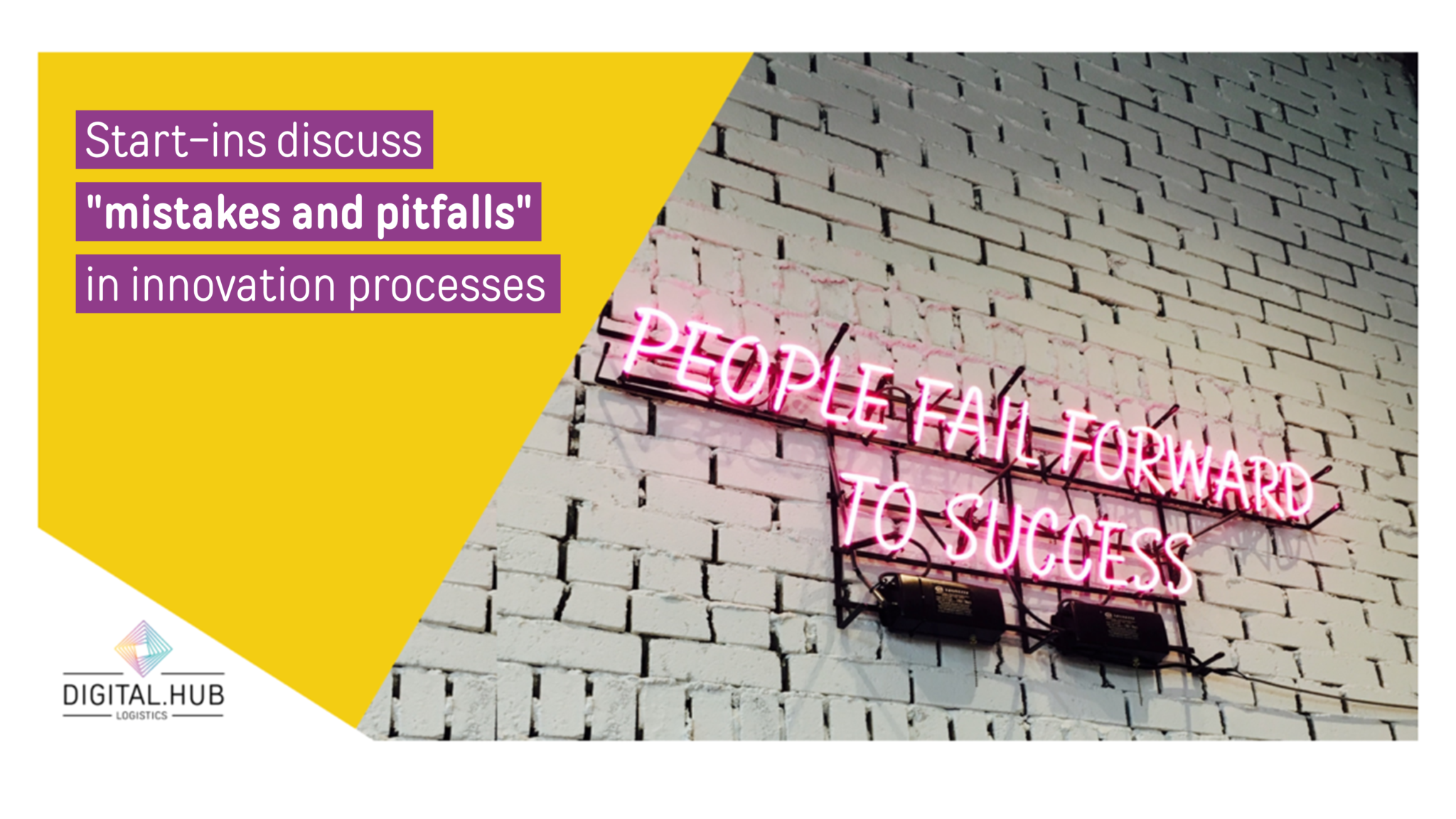 Start-ins discuss "mistakes and pitfalls" in innovation processes
Innovation teams in established companies do not always have an easy time. Around 20 representatives from digital units of predominantly medium-sized companies discussed the challenges and obstacles on the way to new digital products, processes and business models at the 3rd Start-in Experience Exchange, organized by the Digital Hub Logistics. The great openness of the participants facilitated extremely constructive discussions.
For some years now, digital teams and innovation labs have been a tried-and-tested instrument for established companies to fuel their digitization processes. In the meantime, however, signs of fatigue sometimes seem to be setting in. "On the one hand, companies have achieved initial successes, and on the other hand, one or the other project may not have been able to hit the road in the way they had imagined," says Hub Manager Christian Prasse, summarizing the experiences of various participants. "But in both cases, it's important to keep your eye on the ball – even if your core business remains profitable: digitization only goes forward."
From freedom to support:
Pitfalls, and how to get around them
Against this backdrop, the exchange of experiences addressed key questions for the success of digital units in companies and backed them up with personal impressions – such as how self-sufficient can start-ins be and how self-sufficient do they need to be? Does the financial participation of leading employees in a start-in fuel their motivation? Are start-ins in companies too often tech-driven, should the competencies be more diversified? "A little business experience would certainly have done us good," recalled one of the participants, now working in an established company, of his time as co-founder of a tech start-up that failed to find its way into the market. The participants agreed that digital teams of established companies need freedom, especially when they are to work on topics beyond the core business. However, the (strong) brand of the parent company often opens doors more easily.
Whether closer or further away, the support of the management is indispensable in any case. According to the participants, a lot depends on the people involved. Hub manager Christian Prasse sums up: "The start-up exchange of experiences once again made it clear how important clear processes and clear rules are for digital teams to be able to successfully implement their projects. Involvement in a strong innovation ecosystem with institutions from academia and companies is certainly also one of the success factors here."