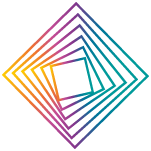 A new innovation culture: #doing
The Digital Hub Logistics has a convincing can-do mentality. Our Start-in Factory accompanies you from the initial idea to the market launch. That is why our portfolio consists of three essential pillars. We offer you an all-round, worry-free package with a creative and dynamic working environment, end-to-end support, an extensive and unique network, and with individual innovation coaching and demand-oriented components to pave the way – all the way to implementing big ideas and visions.
Learn more about our three pillars – Place, Community, and Process. Click for information:
Place: Coworking & Infrastructure
Our coworking space is located in Dortmund across from Fraunhofer IML and in the immediate neighborhood of Fraunhofer ISST, therefore offering direct access to the test halls and experimental areas, workshops, and laboratories of both research institutions. Proximity to the LogistikCampus of the Technical University of Dortmund ensures contact with new logistics talent and offers a maker space. Our coworking space features modern equipment and offers sufficient space for meetings and events of various sizes. The latest technologies and presentation possibilities help you present your ideas digitally. Our participants are a mix of start-ins, start-ups, and community experts. Active intercommunication and mutual support are the order of the day.
Big ideas require little space, but plenty of room.
Here, away from day-to-day business, your start-in has the opportunity to shape and realize big ideas.
Innovative networks, new technologies, and digital business models are created here.
This is where prototypes are developed and brought to market readiness.
Further information about our services can be found in our Service Flyer:
Community: Support & Network
We offer your start-in professional and continuous support from the idea to the market entry – whether you want to use your product in-house, offer it on the market or establish a company to market it. Your personal program manager is responsible for the on-site support. He is the coordinator and connector to all partners in the Digital Hub Logistics and its ecosystem. On the basis of your goals, he develops a work programme together with your start-in and supports the implementation.
Our community events bring your start-in and our network partners together and build the basis for an intensive exchange about new ideas and cooperations.
We find the right contact and solution partner for every issue and give you access to our ecosystem with maker spaces, demo and experiment centres and the most important scientific network in logistics.
Process: Innovation Coaching and Components
We offer individual innovation coaching and a variety of innovation workshops to help your project to succeed – from ideation to prototyping to scale-up. In cooperation with your team, we select step by step customized components. We have a partner network of service providers and experts who will give your start-in the right impulse at the right time.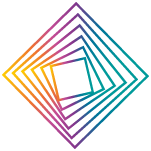 Our ecosystem: #networking
Dortmund and the Ruhr metropolitan region are among Germany's leading logistics locations. They are considered European logistics innovation hubs. Scientific institutions such as the Fraunhofer Institute for Material Flow and Logistics IML, the Fraunhofer Institute for Software and Systems Engineering ISST, and the Technical University of Dortmund with their professorships and industry-related lighthouse projects have led to a bundling of the logistics and digitalization areas of expertise over the last few years, establishing new forms of cooperation between industry and science. Now the Digital Hub Logistics closes the gap in the innovation chain between pre-competitive research and the transfer of product ideas to the market. The ecosystem extends far beyond Dortmund. Our partner StartPort, the innovation platform for logistics start-ups at the Port of Duisburg, and an extensive cohort of start-ups are part of it as well.
The Digital Hub Logistics in Dortmund, supported by the Fraunhofer Institute for Material Flow and Logistics IML and the Fraunhofer Institute for Software and Systems Engineering ISST, Digital Hub Management GmbH and Duisburger Hafen AG is driving digitalization in Germany's logistics sector – including goods, data, transport, corporate, and financial logistics. It strengthens the organic and dynamic ecosystem of digital logistics in the Ruhr region – consisting of research and education, industry and SMEs, networks and test beds – and complements it with smart talent, capital, and start-ins. Thus the Digital Hub Logistics creates a highly fascinating environment for companies who want to bring high-potential new digital products to market. Based on an initiative of the digital association Bitkom, the Digital Hub Logistics is part of the Federal Ministry for Economic Affairs and Climate Action (BMWK) Digital Hub Initiative with a total of 12 hubs. A joint umbrella brand (de:hub) and a joint Hub Agency facilitate networking and the exchange of know-how.
Digital Hub Management GmbH. An essential requirement for the success of the EffizienzCluster LogistikRuhr is the cluster management, which drives the dynamisation of innovation. The Digital Hub Management GmbH (DHM) combines logistical expertise and experience in the management of network structures. As part of the strategy development of the Spitzencluster, the DHM has succeeded in establishing the EffizienzCluster LogistikRuhr as a globally active centre for innovative design of high-quality logistics services.
Technical University of Dortmund. With the tu>startup foundation, the Technical University of Dortmund supports the founding culture and gives it a new, unique, and lasting foundation. The Center for Entrepreneurship and Transfer provides support in the areas of founding qualification and consulting, infrastructure provision, proprietary rights, transfer, and entrepreneurship research. Its concrete offers include a maker space, co-working, and qualification possibilities.
Fraunhofer IML and Fraunhofer ISST. The Fraunhofer-Gesellschaft is Europe's largest organization for application-oriented research. Fraunhofer IML is considered the partner of choice for all integrated logistics problems, and works in all fields of internal and external logistics. It offers numerous Research and Application Centers as well as Demonstration Centers. With an engineering approach and its own Digital Business Engineering method, Fraunhofer ISST assists companies with its traditional strengths in the creation of physical goods on their way to Industry 4.0. The combination of things and data takes center stage in all of the institute's fields of application (logistics, industry, services, healthcare, automotive).
Key initiatives and networks in the ecosystem
Click to learn more about our various initiatives and the ecosystem
Key initiatives and networks in the ecosystem
International Data Spaces Association.With the establishment of the International Data Spaces Association, business and research take an active part in designing a trustworthy architecture for the data economy. More than 90 companies and institutions of various industries and sizes from 18 countries including several Fortune 500 companies, global acting medium-sized companies, software and system houses are members of the association. The IDSA aims to guarantee data sovereignty by an open, vendor-independent architecture for a peer-to-peer network which provides usage control of data from all domains.
Leistungszentrum Logistik und IT. The Logistics and IT Performance Centre networks the scientific institutions in Dortmund with companies and focuses on transfer. Questions about the future of logistics and IT are answered and put into practice. The four perspectives "People", "Processes and Systems", "Planning, Simulation and Control" as well as "Data" build the basis for excellent research and are continuously expanded. Here, logistics is established as the central science for the industrial future.
Mittelstand-Digital Zentrum Ruhr-OWL. "Mittelstand-Digital Zentrum Ruhr-OWL" is preparing the topics of digitization and networking specifically for small and medium-sized enterprises in North Rhine-Westphalia and is offering free and practice-oriented services for joint implementation. Whether information on industry 4.0 topics or the implementation of concrete technologies – here medium-sized businesses are approaching industry 4.0 – no matter at what level of digitisation the products and processes are located. An essential component is the networking of small and medium-sized enterprises and start-ups for successful joint projects.
Innovationslabor Hybride Dienstleistungen in der Logistik. Innovative technologies are developed and tested for the Hybrid Economy – also in cooperation with companies and start-ups – in the Innovation Laboratory Hybride Logistics Services in Dortmund. One focus of the Innovation Laboratory's work is the question of how responsible and goal-oriented acting in the interaction of people and technology can be designed and organized in joint networks. An application centre and a research centre are available for development and testing.
Enterprise Lab Center. Whether BMW, Würth, DB Schenker or Sick – they all rely on a new form of cooperative research: the "Fraunhofer Enterprise Labs". Together with researchers from the Fraunhofer IML, employees from the companies are working on concrete innovations. The basic idea is to develop new, agile and interdisciplinary forms of cooperative research and development. The center offers access to mechanical, electronic and control engineering laboratories, 3D-printers and simulation. Here, prototypes for products such as micro-SMD-circuits with component sizes down to 0.1 mm can be developed, built and even manufactured in small series directly on site in the shortest possible time. 
EffizienzCluster LogistikRuhr. With more than 160 companies and twelve research institutes, the EffizienzCluster LogistikRuhr is the leading logistics research and innovation cluster. In 2010, it received the German government's "Spitzencluster" award, enabling companies to further expand their competitive advantages and the leading position of the German logistics industry.
Startport. In Duisburg's Inner Harbor, Startport works with young founders to develop ambitious logistics solutions that will change the industry for the long term. In two startup programs, the startport incubator and accelerator, Startport connects companies and startups to jointly develop solutions that are forward-looking, sustainable and economical.
Graduate School of Logistics. The Graduate School of Logistics (GSofLog) offers a purely externally funded doctoral education. This model is unique in Germany. The companies enable the scholarship holders to work on their doctorate for three years without any worries. The training is structured and practice-oriented. Company representatives, scientists and scholarship holders are in permanent exchange. Scholarship classes are set up for particularly extensive, networked and interdisciplinary tasks. Research, practice and training are brought together in the Logistics Campus, the premises of GSofLog.
CET- Center for Entrepreneurship & Transfer. The TU Dortmund bundles its measures around the foundation of young companies as well as knowledge and technology transfer in a central university institution, the Center for Entrepreneurship & Transfer. At the beginning of 2019, the NRW Ministry of Economics designated the CET as an Excellence Start-up Center (ESC). The associated funding will be used to further expand the activities and offerings.
Machine Learning Competence Center Rhine-Ruhr. The Rhine-Ruhr Machine Learning Competence Center is one of four nationwide hubs for bringing the development of artificial intelligence and machine learning in Germany to a world-leading level. To this end, the competence center establishes cutting-edge research, promotes young scientists and strengthens technology transfer to companies.
Silicon Economy. In the Silicon Economy Logistics Ecosystem project, which is funded by the German Federal Ministry of Transport and Digitalization with 25 million euros, the partners are creating a new infrastructure and technical components for the logistics platforms of the future.
Blockchain Europe. In the Blockchain Europe NRW project, funded by the state of North Rhine-Westphalia, both the European Blockchain Institute in Dortmund is being established and a research program for the institute is being developed that addresses key research needs.
Open Logistics Foundation. The purpose of the non-profit foundation is to build a European open source community with the aim of advancing digitization in logistics and supply chain management on the basis of open source and standardizing logistics processes through de facto standards. The core of the foundation's work is the operation of the so-called Open Logistics Repository, a technical platform on which software and hardware, interfaces, reference implementations and components are available open source under a free license (permissive license).
Logistics start-up network

Our network includes numerous logistics and IT start-ups. They contribute new and creative business models, and offer insights into the digital world of tomorrow. This is where the start-up mentality is transferred to established companies, and where established companies contribute experience to start-ups. Investors encounter fresh ideas, forming a dynamic ecosystem with our start-ins.