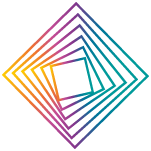 Success stories: #Success
The Digital.Hub Logistics quickly started writing success stories. We are presenting a selection on our website for you to read and share. Learn more about our start-ins on their way into a digital future. Get to know new cooperation formats. What happened to the finalists of the Digital Logistics Award? What do new and successful business models look like?
There are many different formats and concepts for digital transformation. More and more medium-sized companies are relying on start-ins. Compared to traditional innovation departments, flexible, independent digital teams, such as those represented in the Digital.Hub Logistics, have significant advantages.
learn more