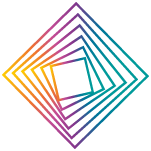 Success stories: #Success
The Digital Hub Logistics quickly started writing success stories. We are presenting a selection on our website for you to read and share. Learn more about our start-ins on their way into a digital future. Get to know new cooperation formats. What happened to the finalists of the Digital Logistics Award? What do new and successful business models look like?
With rapid technological progress, innovation projects in companies have become increasingly complex. That's why, in many cases, the path to the goal today can no longer be achieved with classic working methods, but rather through agile project management. What matters here is how to make the right decision.