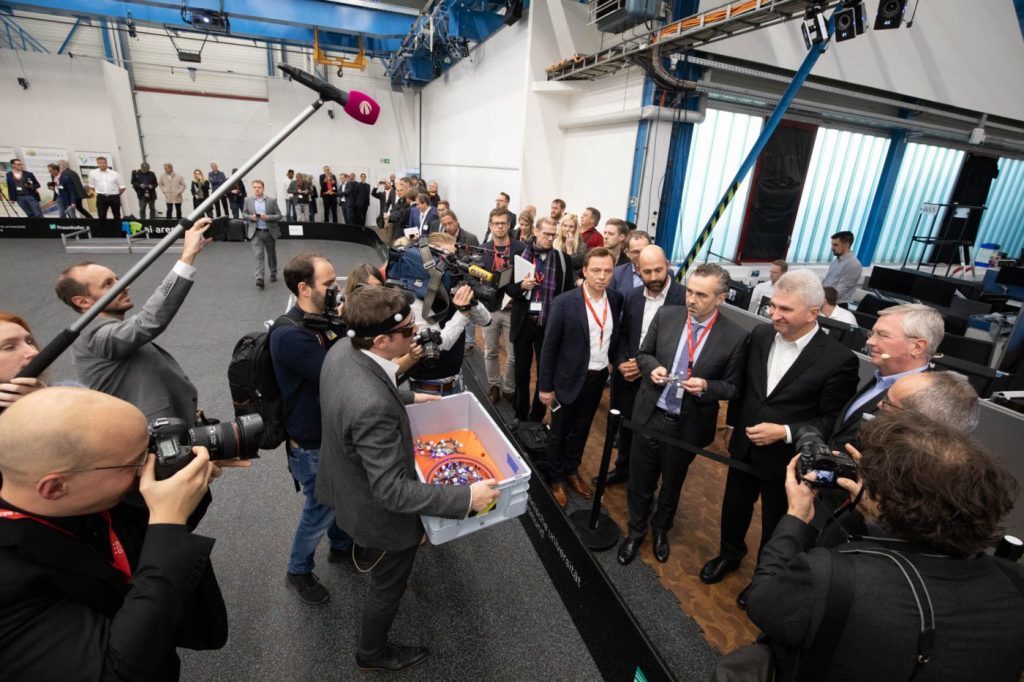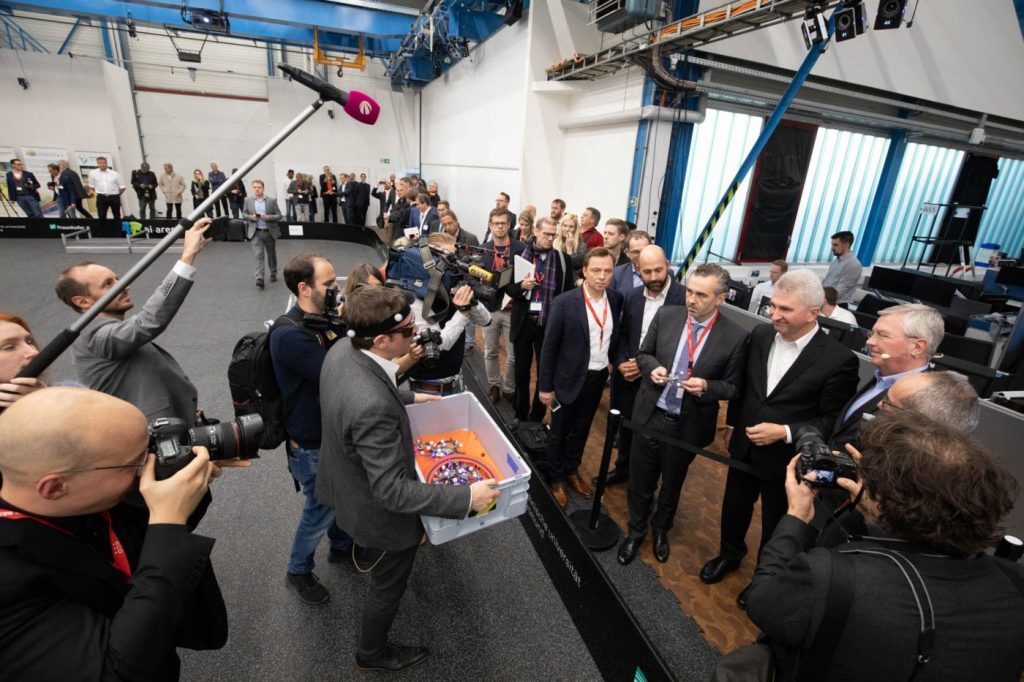 Summit happiness: Hub climbs RuhrSummit and Digital-Summit
For the Digital Hub Logistics, the past two weeks have been really exciting: it hosted a workshop at the RuhrSummit in Bochum and was part of the central exhibition at the Digital Summit in Dortmund. The info tour of the summit with lots of political celebrities even led into the heart of the hub innovation ecosystem.
At the RuhrSummit, the largest B2B startup event in Germany in the Jahrhunderthalle in Bochum, the "Think Tank Business Models" was on the workshop agenda. Darja Kramer, innovation coach at the Digital Hub Logistics, informed the participants together with a colleague about how industry 4.0 is changing business models. The aim was to enable the participants to develop their own concept for their company step by step. The workshop is also an innovation module in the hub's Digital Product Factory, which hub members can access according to their individual needs.
At the Digital Summit in Dortmund at the end of October, the Digital Hub Logistics was able to present and position itself at the central exhibition. In accordance to the motto of the event – "PlattFORM DIE ZUKUNFT" (platFORM THE FUTURE) – more than 30 information stands made the diversity of digital platforms visible, including the Digital Hub with an exhibit on robot programming. The Digital Summit is organized annually by the Federal Ministry of Economics. More than 1,300 high-ranking representatives from politics, business, trade unions, science and society were guests in Dortmund this year.
On the first day of the summit, politicians and journalists were able to get their own impression of the hub's agile innovation ecosystem during an information tour through Dortmund's innovations. Visitors at the Fraunhofer IML were able to see a swarm of autonomous high-speed vehicles, a bio-intelligent swarm of drones and a look at the platform economy of the future.
Photo: Fraunhofer IML