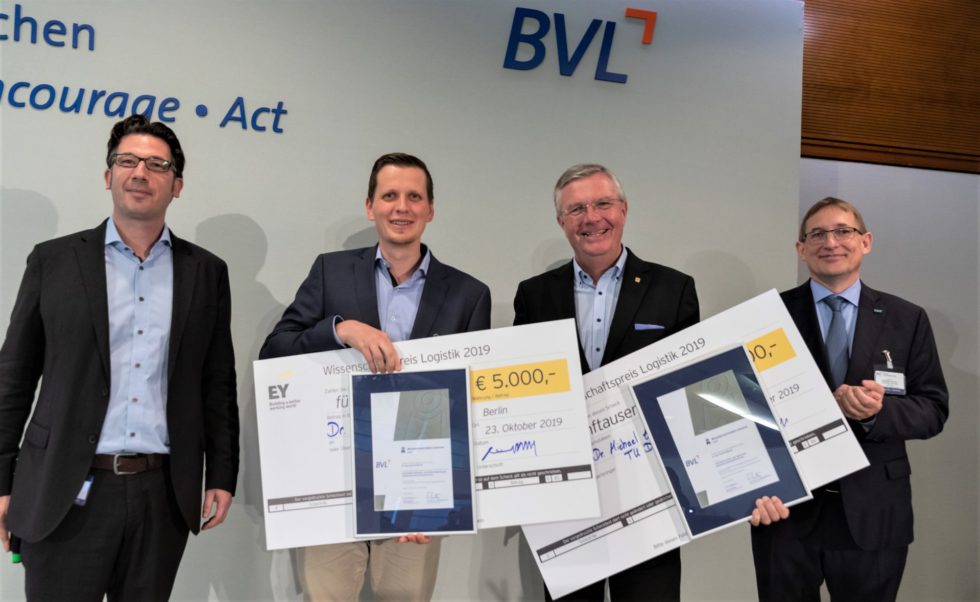 Bundled power of the innovation ecosystem at the DLK
The innovation lounge of the Digital Hub Logistics at the "Deutsche Logistik-Kongress" (German Logistics Congress) in Berlin became a meeting point for all those who wanted to meet innovative start-ups of the logistics industry and hold discussions with top-class speakers. A freshly chosen award winner was also there…
Meeting one of the most innovative start-ups in the logistics industry and the winners of the Digital Logistics Award? Joining technical discussions with experts such as Bernd von Rosenberger, Vice President Global Industry Center Logistics Automation at Sick AG? Or talking with an expert in artificial intelligence like the AI trainer for medium-sized businesses Jens Leveling? Visitors to the German Logistics Congress of the Bundesvereinigung Logistik (BVL) in Berlin couldn't be told twice. For the congress, which took place from 23 to 25 October, the Digital Hub Logistics had put together a programme with bundled power from its innovation ecosystem in its Innovation Lounge. Visitors were thus able to meet representatives of the start-ups who had won the hub's Digital Logistics Award at the Logistics Future Congress in Dortmund a few weeks earlier. They, for their part, took the opportunity to make contact with potential industrial partners from the logistics sector. On the subject of artificial intelligence, the lounge guests were also able to experience live demonstrators and could see how efficient the classification of documents using artificial intelligence has become in the meantime.
Hub – Member wins science award
Announced as "Finalist of the Science Award 2019 of the BVL", the visitors could also meet Dr.-Ing. Sascha Feldhorst, founder of the start-up MotionMiners, in the Innovation Lounge. The MotionMiners are a spin-off of the Fraunhofer Institute for Material Flow and Logistics IML and are located in the Digital Hub Logistics. Just one day after "Meet the finalist" in the lounge, it was clear that Sascha Feldhorst had won the science prize! He received it for his dissertation "Automatic activity and context recognition for the analysis of the picking process".
With his work in the field of artificial intelligence and machine learning in relation to humans, he laid the foundation for the start-up MotionMiners. "The dissertation is one of the rare cases in which a doctoral thesis could be transferred directly into a start-up and into a product for the automated analysis of manual work processes with the help of sensors and machine learning algorithms," said Prof. Michael ten Hompel, head of Fraunhofer IML, who supervised the work.
Foto: BVL/Fraunhofer IML